COVID Update
It has been great to see so many patients returning to the clinic to have face-to- face consultations with their doctors and nurses. With the increase in COVID cases in our local community we continue to require all patients to wait outside for their appointment and your doctor or nurse will triage you over the phone and then bring you into the clinic. All patients and people who enter our clinic MUST wear a mask at all times.
If you have any flu or COVID symptoms please notify our team when booking your appointment and are doctors will provide a telehealth appointment for you to assess your condition and provide medical advice.
Our team continues to provide COVID Pfizer vaccine doses each week and we have opened clinics afterhours on some weeknights. Our team is devoted to providing the Pfizer vaccine to our patients aged over 12 years of age.
Mornington Medical Group is administering booster vaccines for the covid vaccine in line with the ATAGI recommendations – currently 3 months after the 2nd dose of the primary course and boosters are available to people aged 16 years and over
Booster doses for Pfizer vaccines are available pending patients eligibility. Please refer to the government website for updates to the booster program which are being constantly released. Vaccine sessions are available via our website or the Hotdocs App.
Our clinic also has the AstraZeneca vaccine in stock for patients who require this COVID vaccine. Please contact our reception team to make an appointment for this vaccine.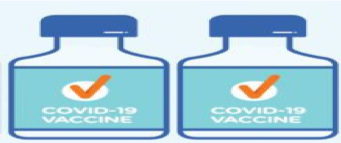 Doctor Movements
Dr Nicole Blanks
Dr Blanks is a GP registrar in her final year of RACGP training and commenced with us full time on 7 February 2022 at the clinic. Dr Blanks is interested in all aspects of general practice and looks forward to meeting our patients.
Dr Michael Dobson
Dr Dobson finished his one-year RACGP rotation at our clinic on 6 February 2022 and will be returning to work full time at the navy. We are lucky that Dr Dobson plans to work on some Saturday mornings for us moving forward to complete aviation medicals. From mid 2022 Dr Dobson will be returning to work part time with us at the clinic.
Doctors Leave
February 2022
Dr Lobo – 01/02/22
Dr Van Andel – 31/1/22 to 11/2/22
Dr Roth – 17/02/22 to 25/02/22
Dr Byrne – 18/02/22 to 22/02/22
Dr Bolwell – 7/2/22, 18/02/22 to 22/2/22 & 24/02/22 to 28/02/22

Follow us on Facebook
Regular updates about the clinic and services are placed on the Mornington Medical Group Facebook
Clinic News
We continue to listen to your feedback and we are working on improving your experience at the clinic. Dr Matthew Evans consulting room is being upgraded this month and we will be focusing on the treatment and procedure rooms in coming weeks to provide more space for patients in our clinical areas.
The floor in our reception area was damaged during COVID and we are hoping to replace this flooring during March 2022.
Privacy screens will remain part of general practice moving forward and we appreciate your support with social distancing when you come into our clinic.
Your Feedback
Our reception staff, our nurses and the General Practitioners have all worked diligently throughout the pandemic to continue to offer face to face consultations alongside COVID vaccination clinics and providing ongoing support to our patients.
The sheer volume of phone calls we receive on reception is greater than ever and this has been compounded by the need for all patients to call the clinic when they are waiting outside. In response to patient feedback and to assist with this process, we have replaced our phone system, upgraded our on-hold message, upgraded our systems and when necessary put-on additional staff. We appreciate your understanding that our waiting times have not been ideal at times. We have worked hard to address this area and we hope our new systems provide an improved service to you.
We value our patients feedback on their experience at our clinic and we are always looking at ways to improve the care and services that we provide. If you have any questions or general feedback that you would like to share with us, please contact our manager Lisa, or our Office Manager Jill, by emailing info@morningtonmed.com.au.
Be Kind and Stay Safe.