All our team thank our patients and community for your support over the past few months. Like many businesses our clinic has been hit with staff and doctors having it isolate for covid and for illnesses. We have endeavoured to continue to provide all our services during this time as well as additional flu and COVID vaccination clinics however you may have there may have been a delay in getting in to see your doctor of choice or it has taken longer for reception to manage your concerns and we apologise for this. We have had to adapt on short notice to leave and we appreciate your support when this happens.
Just a reminder that masks must be worn at all times in the clinic and in healthcare facilities.
Influenza Vaccine Update
The demand for influenza vaccines has been extremely high this year and we have pleased to have been able to provide as many influenza vaccines to our patients as possible.  Annual influenza vaccination continues to be a vital measure to prevent influenza and its complications. This season already we are seeing an increase with patients having influenza.
Government and private influenza vaccines are available. As soon as influenza vaccine deliveries arrive clinics are being set up for on line bookings. Flu clinics are booking out very quickly so please check the booking page regularly for new clinics as these come up.
If you have any questions about the influenza vaccine please speak to your doctor or the clinic nurses.

COVID Update
We have increased the number of the COVID vaccine clinics available to meet the significant increase in demand from patients during April and May and this will continue into June / July 2022.
If you have any flu or COVID symptoms please notify our team when booking your appointment and are doctors can see you outside if required or we can provide a telehealth appointment for you to assess your condition and provide medical advice or we can
Doctors Leave
May 2022
Dr Roth – 14 May to 6 June 2022
Dr Bolwell – 1 and 2 May 2022
Dr Lobo – 1 to 15 May 2022
Dr Morris – 24 and 26 May 2022
Doctors may also have to take leave at short notice due to the need to isolate and we will inform patient's if their appointments need to be rescheduled.
Clinic News
During May 2022 we will be moving to billing patients a facility fee to cover the costs of dressings, sterilisations, medical equipment and nursing staff time for medical procedures. We have been absorbing these costs for many years and unfortunately are no longer able to do this. This will be a fee of $80 out of pocket and patients will need to pay for this at the time of their procedure. This fee is significantly less out of pocket them if the procedure was completed by a specialist and we appreciate your understanding with this cost.
We continue to do renovations at the clinic with Dr John Roth's consulting room being renovated this month and then this will be followed by Dr John Bowell's room. The flooring in the waiting rom and reception area will be replaced during June 2022.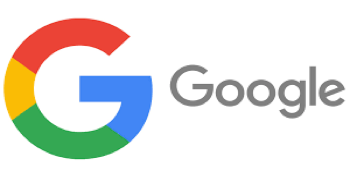 Thank you to all the patients who have provided a google review of their experience at our clinic. we value your feedback and it was so pleasing to see so many positive comments about our doctors and staff.
Take Care.
Mornington Medical Team