Influenza Vaccine Update
Government flu vaccines for people aged over 65 years have arrived in stock as well as private flu vaccines ($25) for people aged under 65 years. At this stage government flu vaccines for people aged under 65 years should arrive at the end of April 2022. Bookings can all be made on online via our website or the Hotdocs app. Smaller regular flu vaccines clinics are being run to ensure social distancing and patient's health and wellbeing.
As soon as influenza vaccine deliveries arrive clinics are being set up for on line bookings. Currently clinics are booking out very quickly so please check the booking page regularly for new clinics as these come up.

COVID Update
The Victorian Government has changed the COVID restrictions in Victoria during April however masks are still required to be worn in health care settings including our clinic. We remind all patients to please wear our mask in the clinic and be respectful to our staff if you are reminded of this.
If you have any flu or COVID symptoms please notify our team when booking your appointment and are doctors will provide a telehealth appointment for you to assess your condition and provide medical advice.
COVID vaccination clinics have been increased to meet the increased demand for these vaccines over the coming weeks.
Doctors Leave
April 2022
Dr Roth – 14/04/2022 to 19/04/2022
Dr Morris – 25/04/2022 to 30/04/2022
Dr Jackson – 14/04/2022 to 25/04/2022
Dr Bolwell – 14/03/2022 to 20/03/2022
Dr Evans – 22 April 2022
Doctors may also have to take leave at short notice due to the need to isolate and we will inform patient's if their appointments need to be rescheduled.
Clinic News
Our Easter hours – The clinic will be closed on Good Friday, Easter Saturday, Easter Sunday and Easter Monday.
ANZAC Day – the clinic will be closed and will re-open on Tuesday 26 April 2022.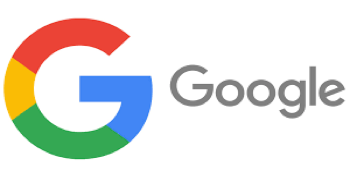 Please take the time to provide us with a Google review on our services as we value your feedback.
Accreditation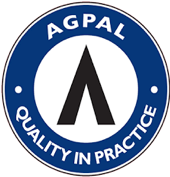 Mornington increased its community health credentials on 23 March 2022 when Mornington Medical Group received a national award of accreditation, demonstrating its commitment to quality and safety within its practice.
Mornington Medical Group received this important recognition from Australian General Practice Accreditation Limited (AGPAL), the leading not-for-profit provider of general practice accreditation services within Australia.
AGPAL Chair, Dr Richard Choong, said accreditation shows that the practice makes a significant investment and commitment to quality on a day-to-day basis, across all levels of the practice team.
"Achieving accreditation is a major achievement for any practice and a clear demonstration that Mornington Medical Group is striving to improve their level of care to both patients and the community. Practices seek accreditation because they want to do their best and view this as another step toward excellence in patient care "said Dr Choong.
To achieve accreditation, a practice team works over a 12-month period to implement the Royal Australian College of General Practitioners (RACGP) Standards for general practices. The RACGP Standards provide a recognised national benchmark for general practices and services, and a template for quality care and risk management.
This achievement was the result of a commitment by our entire team to this process and we thank our team for their dedication and support to their patients and the community.